Haruko Tanaka - Odissi dancer / writer
I dance, teach and sing; write, translate and publish books ...  to celebrate life!
I was born and raised in Tokyo, Japan and have lived in the U.S., for almost half of my life. 
Obtained a Master's degree of Arts in 
Religious Studies specializing in the Eastern Philosophy from the University of Colorado.
I started leaning Odissi dance from Asako Takami in Berkeley, California in 2004. After her passing, my primary teacher became Guru Sri Vishnu Tattva Das. I also have other beautiful dance mentors as well. I loved learning from Smt. Kumkum Lal in Delhi, India,  Smt. Niharika Mohanty from the SF Bay Area, and Mayumi Fukushima in Tokyo, Japan; and many more. They are all amazing teachers.
I do translation from English to Japanese. I am also an enthusiast about people's biographies and ended up writing about people's life stories. My biography work is based off of Rudolf Steiner's philosophy called Anthroposophy. And my beautiful guide/mentor in Biography Work is Dr. Karen Nani Apana.
I love the spiritual traditional music from West Bengal, India called Baul. And my Baul master is Srm Parvathy Baul.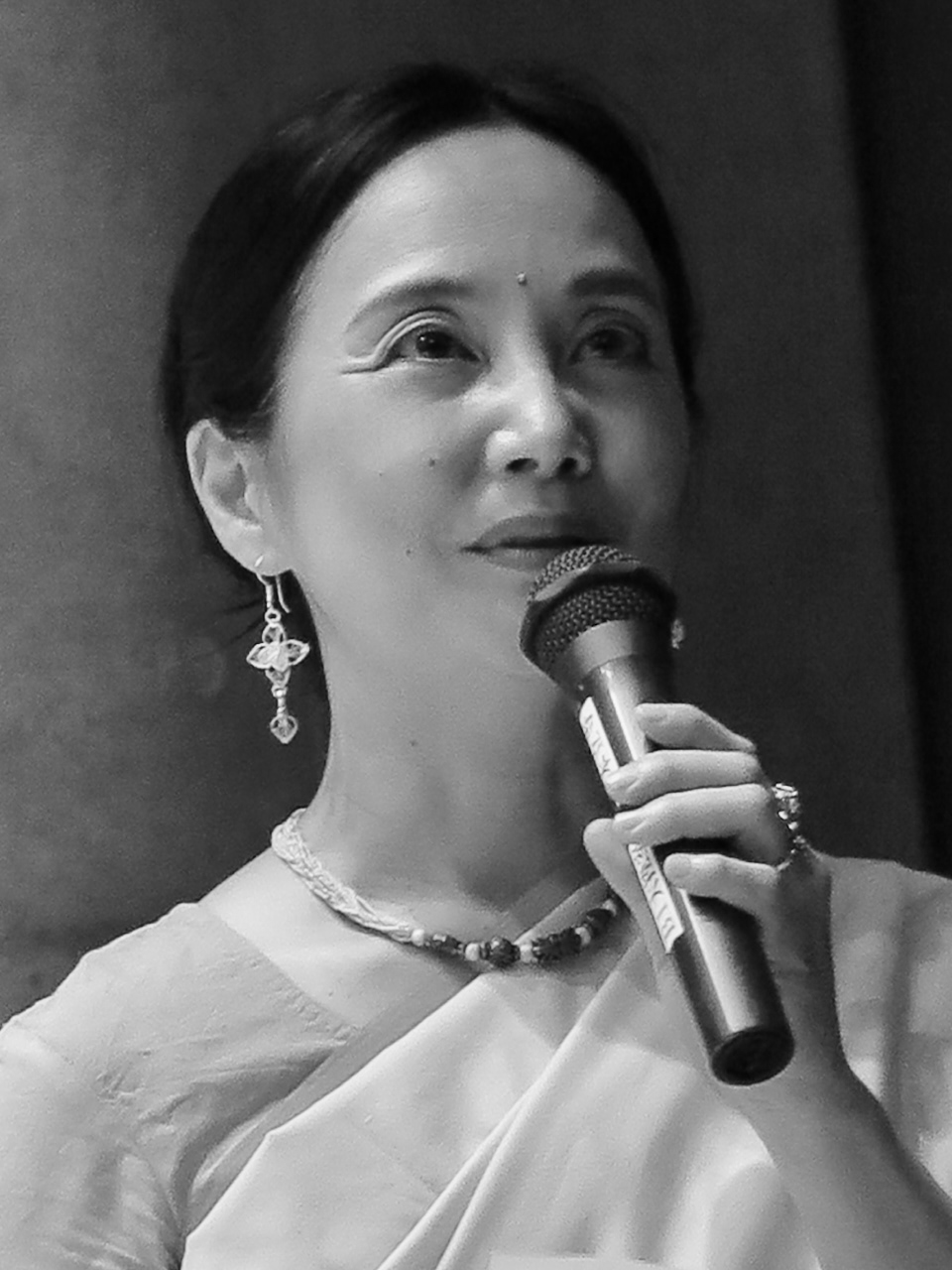 生きていることを祝うためにしていること.... 踊り、教えること、書くこと、翻訳、出版、歌、などなど。
東京生まれ、東京育ち、サンフランシスコ半島に居住。もうすぐ人生の半分をアメリカで過ごすことになる。
踊りについて。2004年、インド古典舞踊のオディッシーを高見麻子氏にカリフォルニア州バークレーで習い始めた。その後、グル ヴィシュヌー タッタヴァ ダス師に師事。インド、デリーのクムクム ラール師、SFベイエリアのニハリカ モハンティ氏、東京の福島まゆみ氏など、大勢の素敵な先生方に教えを乞い、素晴らしい先生方を心から敬愛している。
書くことについて。英語から日本語へ翻訳をしている。とくに人々の人生の物語が好きになり、アンソロポゾフィーというルドルフ シュタイナーの哲学を基にしたバイオグラフィー ワークを学びながら書いている。バイオグラフィー ワークをカレン ナニ アパナ博士に師事。
インド、西ベンガル地方の「バウル」というスピリチュアルな伝統音楽にたいへん心惹かれ、パールバティ バウル師に師事。